Building Show 2017 Follow-up: Net-zero Retrofit
Thank you to everyone who made it out to the Seminar Sheena Sharp gave on Thursday, November 30th, entitled: Net-Zero Upgrade to an Existing Semi-Detached House – Construction Follow-up.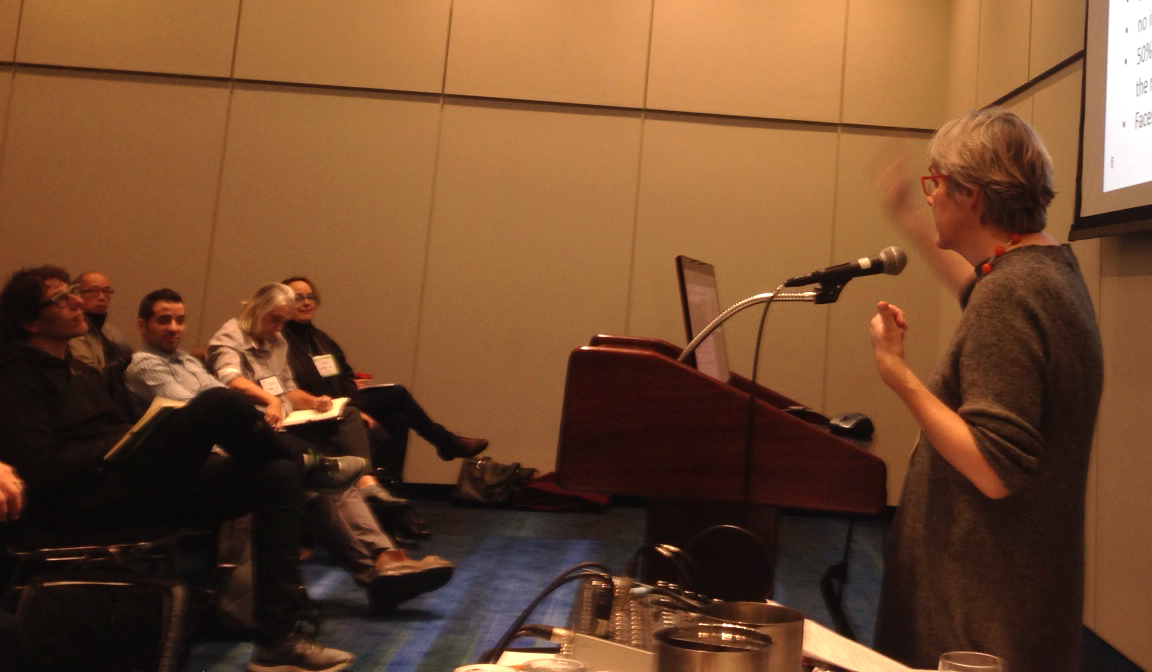 There were many more architects in attendance this year's talk.  This is good news, as it shows that the discussion of sustainability is reaching further into the Architectural Profession. This is very promising – we need more architects involved, in fact ALL architects involved in doing what they can to contribute to building a better world.  We hope the talk showed that net-zero carbon retrofits of Toronto's homes are possible and inspired others to undertake the process themselves.
You can learn more about net-zero energy (or carbon) retrofits of Toronto homes, by visiting more pages on our site, such as information about a tour we ran as part of Green Energy Doors Open 2017, Blower Door Testing we conducted, or get in touch with us at 416-868-9774 to learn more!