Breezeway House – Permaculture Design
Working closely with the clients for the Breezeway house, who have a passion for wildlife, birds, and nature, has been a great job. We have just completed the first phase, the Permaculture Masterplan for the site. See below for some images from the final masterplan document.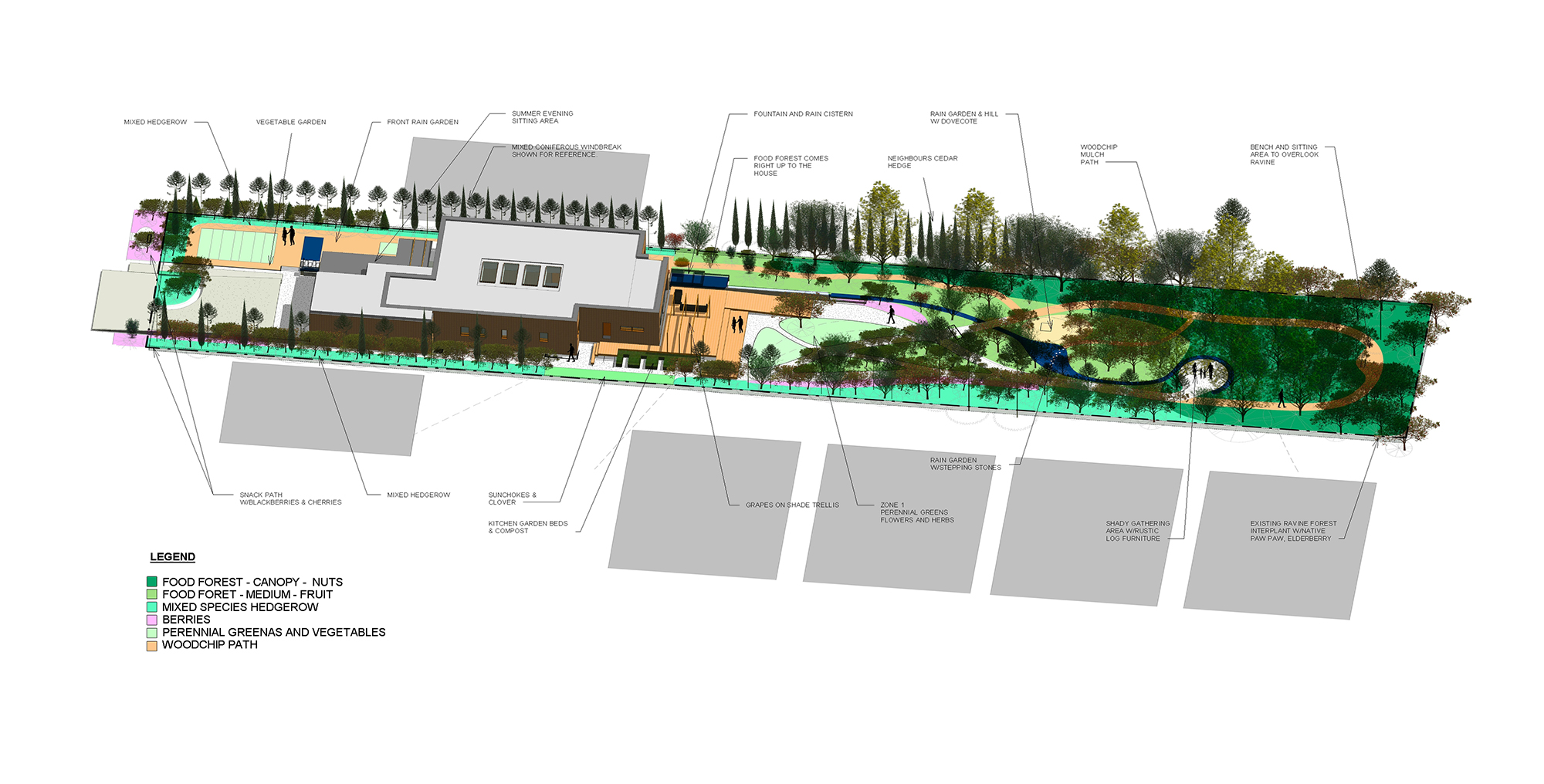 Through observation, mapping, and integrated design strategies we created a plan for the site to harvest
rainwater, sun, and wind, grow perennial food crops, increase biodiversity, develop resilience, attract birds and wildlife, and a beautiful relaxing environment. The Masterplan document includes a Site Plan (snippet below), Aerial View (above), Phasing and Maintenance Plan, and Site Analysis, and more, to be used on the site.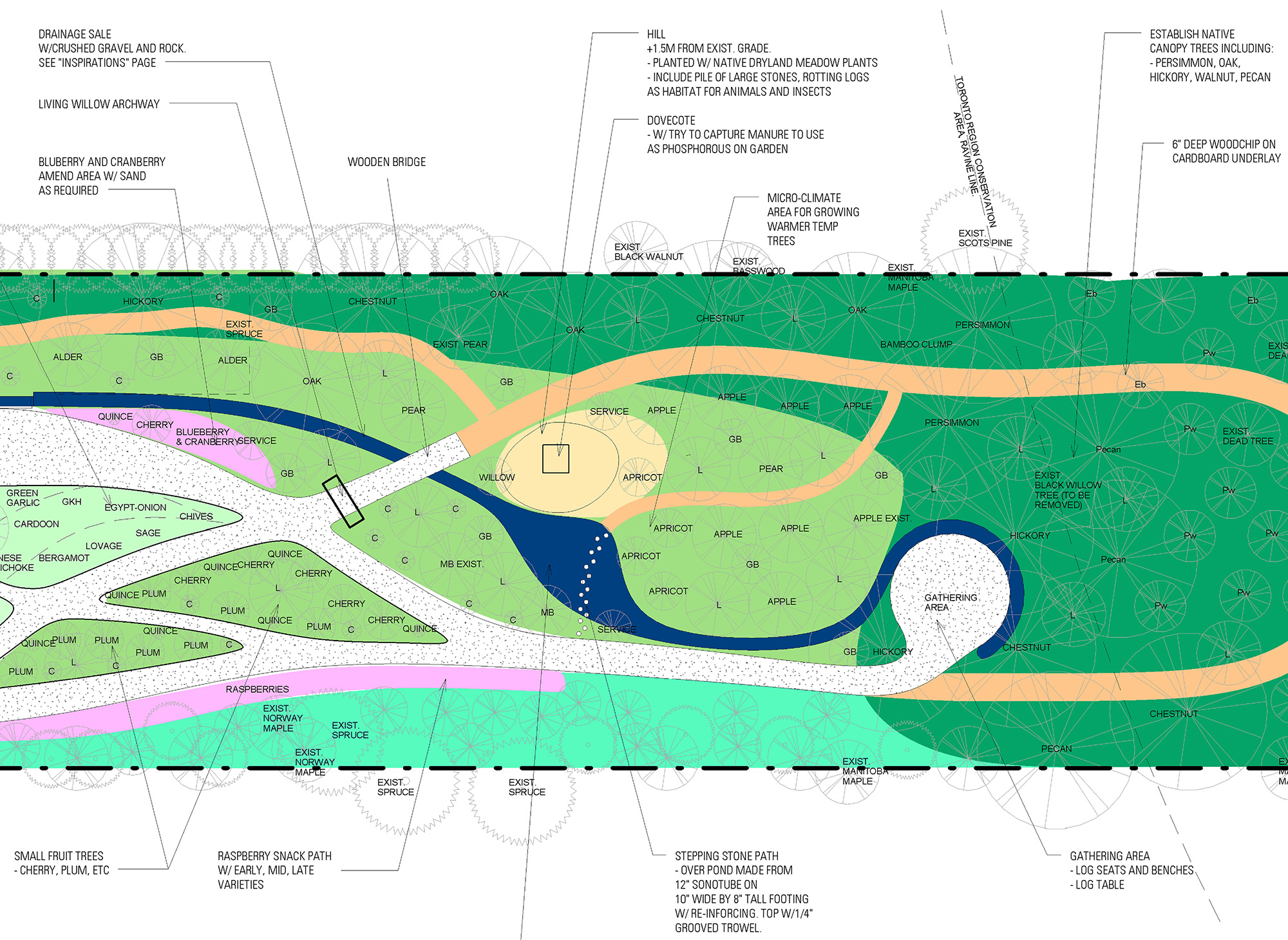 We are now working with the clients on the Implementation of the rear Food Forest. Hopefully we will have some updates this Spring as we prepare the site for planting!!
If you are interested in having updates, please subscribe to our newsletter below, or get in touch with us via the Contact Page.
See here for our previous post on the design of the home itself.