Building Energy Analysis and Policy
Coolearth Architecture inc. was founded in 2008 to design, supervise, and implement projects that achieve high levels of energy efficiency driven by data analyses.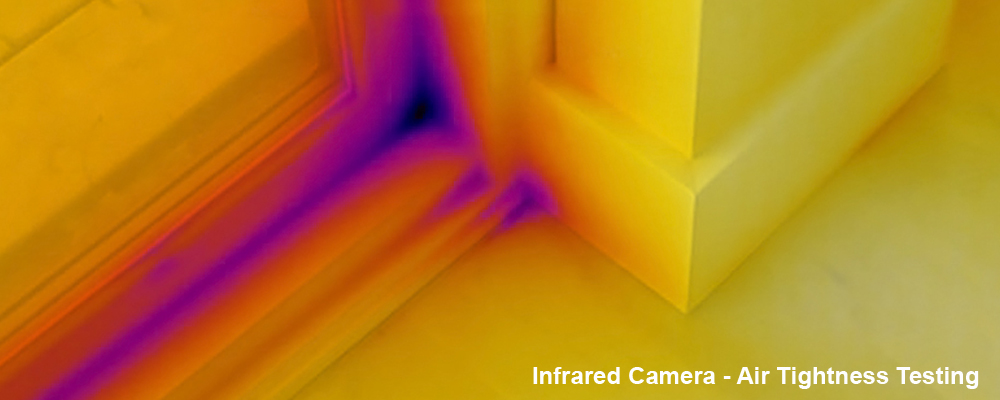 Whether it is sustainable certification, or simply smart, cost-effective sustainable solutions implemented in homes and offices, we are committed to making buildings that sustain our environments. As a professional full-service Architecture firm we offer clients unparalleled skills and experience. Our team of architects can model whole buildings, including their energy consumption, thermal bridges, heat transfer, and details. Because of this we are able to avoid surprises and work linearly towards a sustainably certified building, including Passive House accreditation.
We are a member of Passive House Canada and have built and fostered relationships that cross the traditional boundaries of the architectural discipline by working closely with engineers as well as researchers, academics, policy makers, inventors, and citizens.
Our extensive experience in the practice of sustainable architecture in Toronto means we understand the prime drivers in building function, durability, and comfort. The strength and experience of our collaborators, in their respective fields, offers value beyond what can be found under a single corporate structure.
Did you know that In Canada, buildings account for:
33% of all energy used
50% of natural resources consumed
12% of non-industrial water used
25% of landfill waste generated
 10% of airborne particulates produced
35% of greenhouse gases emitted
To learn more about the impact of buildings on our environment,  the 2030 Challege, which Coolearth has signed onto,  is a great resource.
Research into Sustainable Practices:
The City of Toronto is looking at implementing an Energy Disclosure Requirement for Large Buildings in 2015. At Coolearth, to help building owners, managers, and users understand how this Energy Disclosure By-Law will impact them we prepared a research paper. The paper surveys energy disclosure and benchmarking laws from cities around the United States, Europe and Australia with the aim of demonstrating how stakeholders, as well as the environment can benefit from these by-laws. To learn more please visit the research paper or call us at 416-868-9774 for more information.
Energy mod­els calculate heat flow through a building. Of course, they only approximate reality, but if you understand the assumptions, the models can be very use­ful design tools when considering alternative designs. The models answer the question, "How much energy is used?" and guide us to the most energy effective choices.  View the article written by Sheena Sharp f rom the OAA's Fall 2014 Perspectives (PDF) to learn more about how energy modelling can help!
Standards we can provide Certification and Consultancy Services on include:
Passive House is a standard which certifies buildings who achieve high levels of energy efficiency, and comfort. Passive Houses use insulation, airtightness, mitigation of thermal bridges, the sun, internal heat sources, and good heat recovery systems, to make conventional heating systems unnecessary… even in our Canadian winters! During the spring, summer, and fall, Passive Houses use passive cooling strategies such as shading to keep comfortably cool. Because of the high-level of insulation, air-tightness, and minimal thermal bridges, the fluctuation of the indoor temperature is very small.
Germán is a Passive House Certified Designer and Building Science Specialist, and Sheena Sharp, a principal has been trained in Passive House Design.
LEED (Leadership in Energy and Environmental Design) provides a set of strategies intended to minimize the negative impact of buildings on the environment. It is a system for designing, constructing, operating and certifying the green buildings developed by the United States Green Building Council in 1995 and by the Canadian Green Building Council in 2004 that provides a set of strategies intended to minimize the impacts of our built environment.
Colleen is a LEED Certified AP.
Sheena Sharp is the managing Principal responsible for strategic planning and quality control. Under her leadership, Coolearth has developed expertise in energy modeling and existing building evaluation. In her role as Vice President Strategic, OAA, Sheena Sharp advocates for quality in the procurement of work, and for laws that protect Ontario's built environment in practical ways. Sheena is also a Past President of the Ontario Association of Architects.
Sheena has served for 5 years on the OAA's Sustainable Built Environment Committee (one year as chair), Significantly, this committee was responsible for initiated 2030 training for Ontario architects, Sheena was instrumental in establishing a new OAA Green Awards which is based on the modeled and measured performance of a building. She is the OAA representative on the Toronto 2030 District founding sponsor, and has attended the 2013 2030 Districts Summit in Pittsburgh, the 2014 2030 Districts Summit in Seattle, the week-long Passive House designer training program, and the Passive House conference in Vancouver in 2013.
The core categories of sustainability are:
Water Efficiency
Reduce the amount of potable water used for landscape irrigation and building operations.   Strategies include:
– onsite rainwater harvesting
– high-efficiency plumbing fixtures
Sustainable Sites
Site selection, planning, landscaping and design strategies should use land effectively and minimize construction and operational impacts on the environment.   Strategies include:
– reducing  heat-island effect through green roofs, or high-albedo materials
– preserving green space on-site
– providing bike storage and changing facilities for alternative modes of transportation
Energy & Atmosphere
Reduce the depletion of non-renewable energy resources and environmental impacts, particularly emissions of local, regional and global air pollutants, and encourage the use of renewable energy sources, with low environmental impacts.   Strategies include:
– supplying power from renewable resources (i.e. photovoltaic panels, wind turbines, etc.), – optimizing energy performance through integrated design of high-performance building envelopes and mechanical systems.
Materials & Resources
Encourage design strategies that reduce and reuse material resources and reduce construction waste, and to encourage the selection of building materials that are environmentally preferable.     Strategies include:
– using materials with high-recycled content
– diverting construction waste from landfills
– reuse of existing building elements
Indoor Environmental Quality
Design interior spaces that promote healthy, inviting, controllable environments for occupants.     Strategies include:
– using low V.O.C. (volatile organic compounds) materials
– day lighting of interior work spaces; operable windows for natural ventilation.
Innovation in Design
Innovate building features and research outcomes to create sustainable building knowledge.    Strategies include:
– The sky is the limit!/p>
Featured Sustainable Projects
Bombardier Aerostructure and Flight Test
In conjunction with Bombardiers drive for inventiveness and as part of an overarching sustainability agenda, Coolearth was tasked by Bombardier Aerospace to Target LEED Silver for the Final Assembly Line facility with an emphasis on energy efficiency. Coolearth and our mechanical engineers, Robert Mancini and Associates, developed an energy model early in the process, in order to be able to provide iterative feedback throughout the projects development to the design team.
Coolearth did the LEED consulting for Bombardier for a new $55 million manufacturing facility and $45 million flight test facility with EXP Engineering and BRPH architects. Coolearth and its engineering team are responsible for all energy modeling for the Toronto Green Building Standard and Ontario Building Code Compliance for this project.
Throughout design development, Coolearth modeled all envelope materials under consideration as assemblies, in order determine their actual U-values, which accounts for thermal bridging and leads to more accurate predictions of operational energy use. Learn more…
Another project which shows Coolearth's capacity to understand the drivers of a buildings energy-use includes our work with Hawkstone Developments, designing off-grid, solar powered cabins for 4-season use which involved detailed weather analysis, design of an economical high performance envelope, HVAC system, and integration into shade patterns.
We challenged ourselves to design off-grid cabins that function well and are comfortable throughout the year. Our approach is to super-insulate the walls, minimize air leakage, optimize for solar gain, use a high efficiency energy recovery ventilator, heat with a high performance wood stove, and supply electricity via PV panels. The result is a cabin with a yearly heating cost equal to a face cord of wood, about a 6' (1.2m) cube of wood. Learn more…
This 19,000 square foot, LEED Silver facility, brings together under one roof the 50-person team of the District Social Services Administration Board (DSSAB) who were scattered in four separate small offices. The DSSAB houses Ontario Works, Housing and Childcare services, rationalizing and unifying reception services, privacy, and security.
The project involved 10,000 sqft heavy renovation and 4,000 sqft of light renovation to existing office area as well a 5,000 sqft edition. The building was continuously occupied by the owner during construction. Learn more…